Real Estate services on the Costa del Sol by Swan International
The primary objective of Swan International Real Estate is to have a portfolio of properties for sale to suit all requirements and budgets. We then aim to match the right property in the right location and at the right price to suit each individual client. Having decided on the property we then advise on legal representation and oversee the whole process until completion. After completion we have our subsidiary company SWANTEK, to provide all the ongoing services required for trouble free ownership of a property in Spain, such as property rentals and management on the Costa del Sol, repairs, insurance, standing charges etc.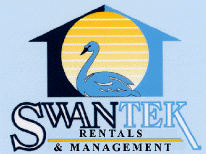 We also have existing owners who place their property with us for sale at a realistic market price which is then promoted worldwide via the internet and locally through our offices in Spain and also from the U.K. with all year round advertising and enquiries.
The legalities of purchasing and owning a property in Spain can be complicated so we always recommend using a lawyer who practices in the area where the property is situated, we can recommend such a lawyer or provide details of all local legal representatives.